THE FULL ENCHILADA – MEET & GREET WITH SALOMONDRIN
2017-06-1313 June 2017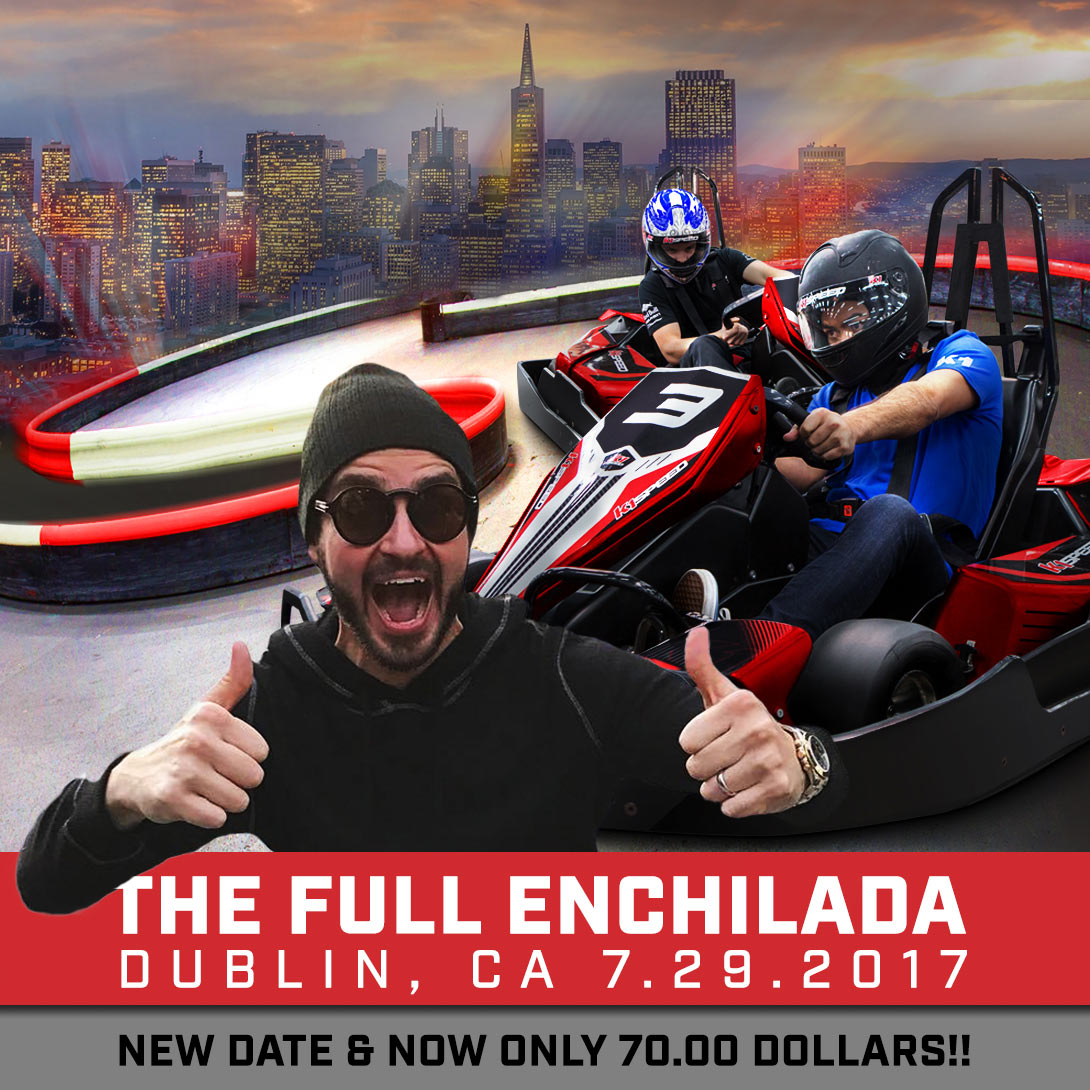 We are excited to be hosting the Full Enchilada event with
Salomondrin
at our
NEW Dublin center
, located in the San Francisco Bay Area.
Come join us on July 29th from 2:00pm – 6:00pm.
Tickets include:
– 2 races (one guaranteed during event)
– Food/Drink(non-alcoholic)
– K1 Speed/SVIPE HAT
– Prizes (Beat Salomondrin lap times)
– #P-NOS (salomondrin.com)
And more:
Exotics cars, local DJ, raffle giveaway, Snapchat Geo Filter (Full Enchilada), Q&A, and Live Podcast (K1 Speed Facebook Live).
Don't miss out… get your tickets now! Hope to see you all there.
*Limited ticket availability.
BUY NOW!